in the summer of 2019, Kim and I spent three days in Bruges as part of a two week European vacation.
it would be easy to say this trip was especially enjoyable just because it was the first time we'd traveled without kids in 9 years. But that would not tell the whole story.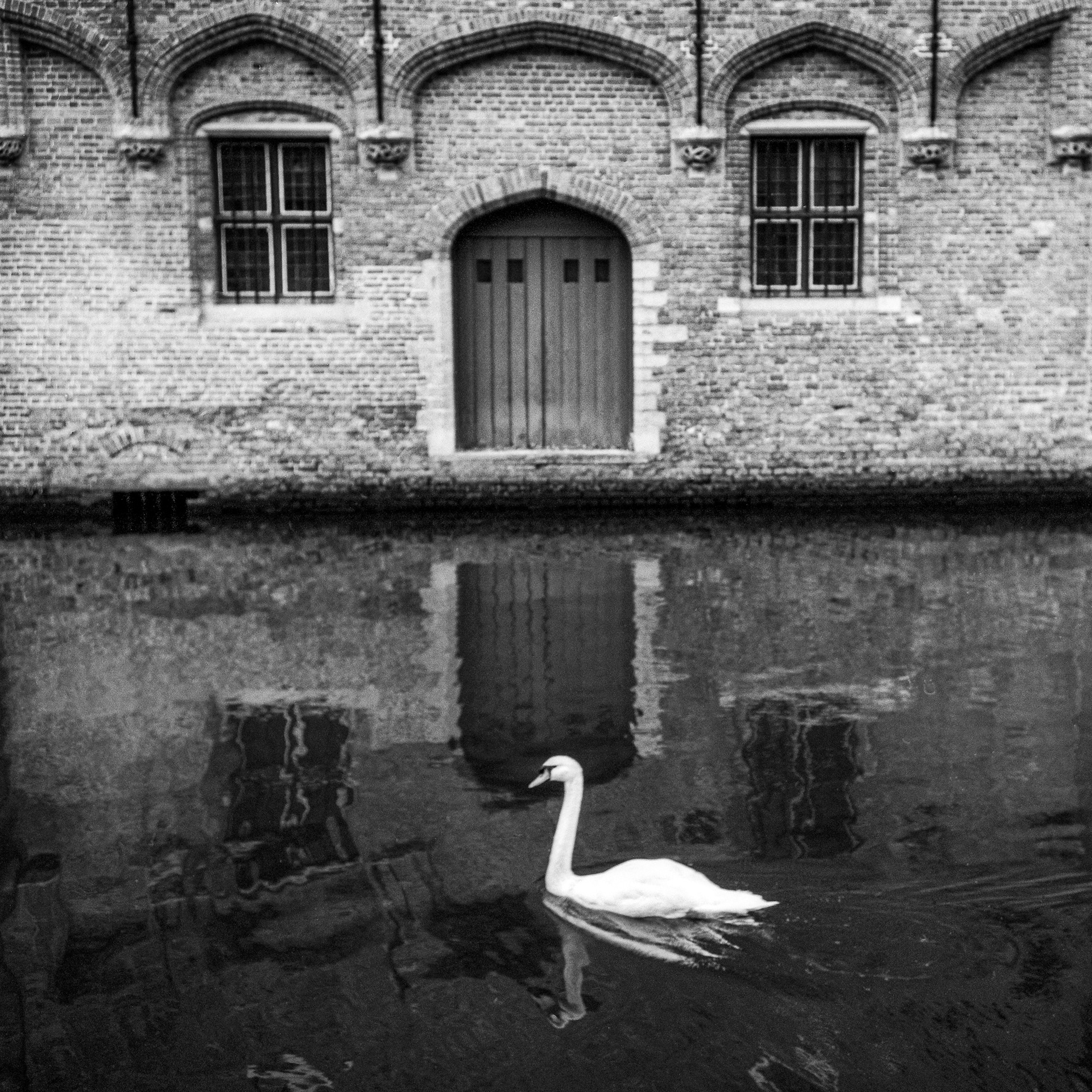 "In World War I German forces occupied Bruges but the city suffered virtually no damage and was liberated on 19 October 1918 by the Allies. From 1940 in World War II the city again was occupied by the Germans and again spared destruction."
The city feels original, not like a reconstruction or replica. The authenticity of Bruge is evident everywhere.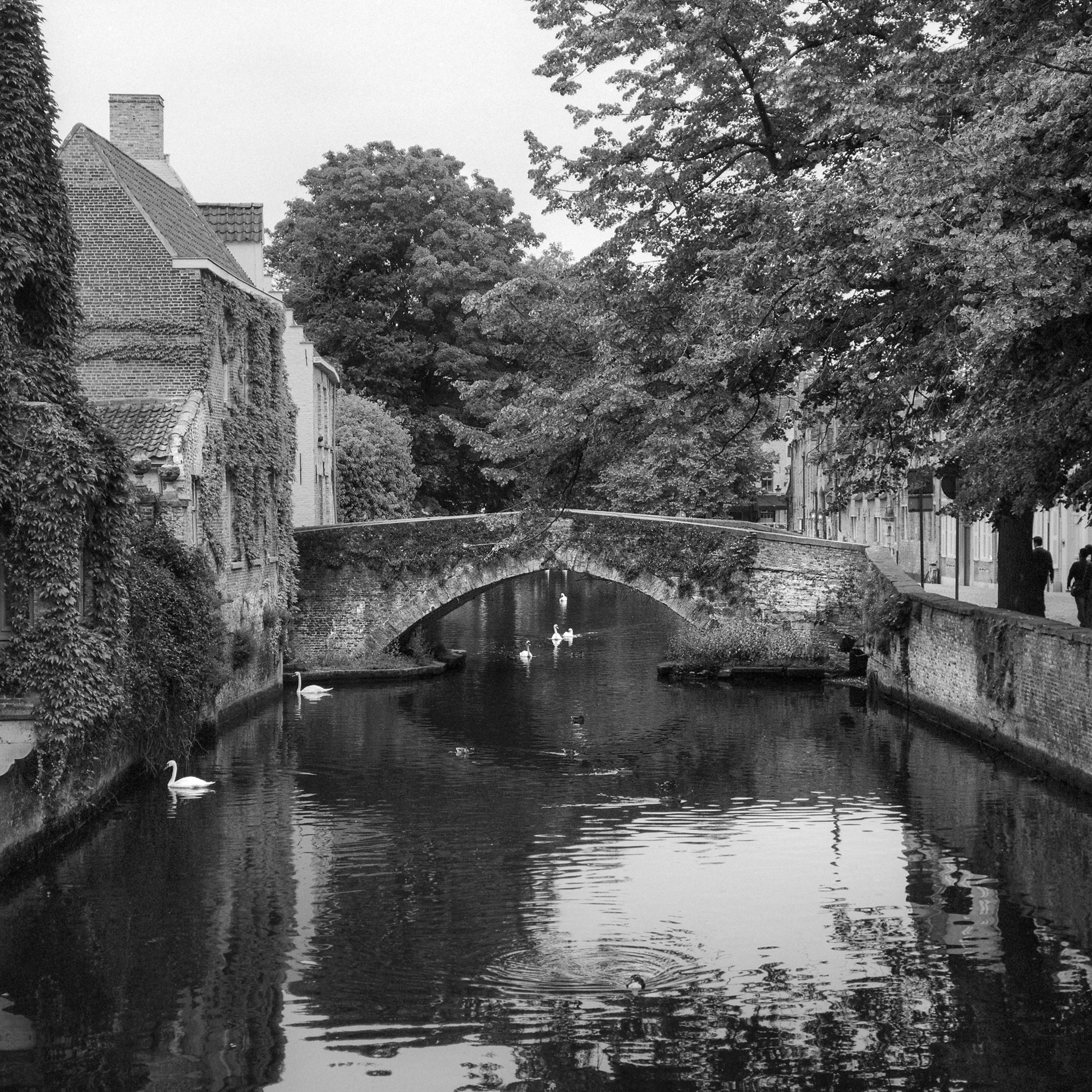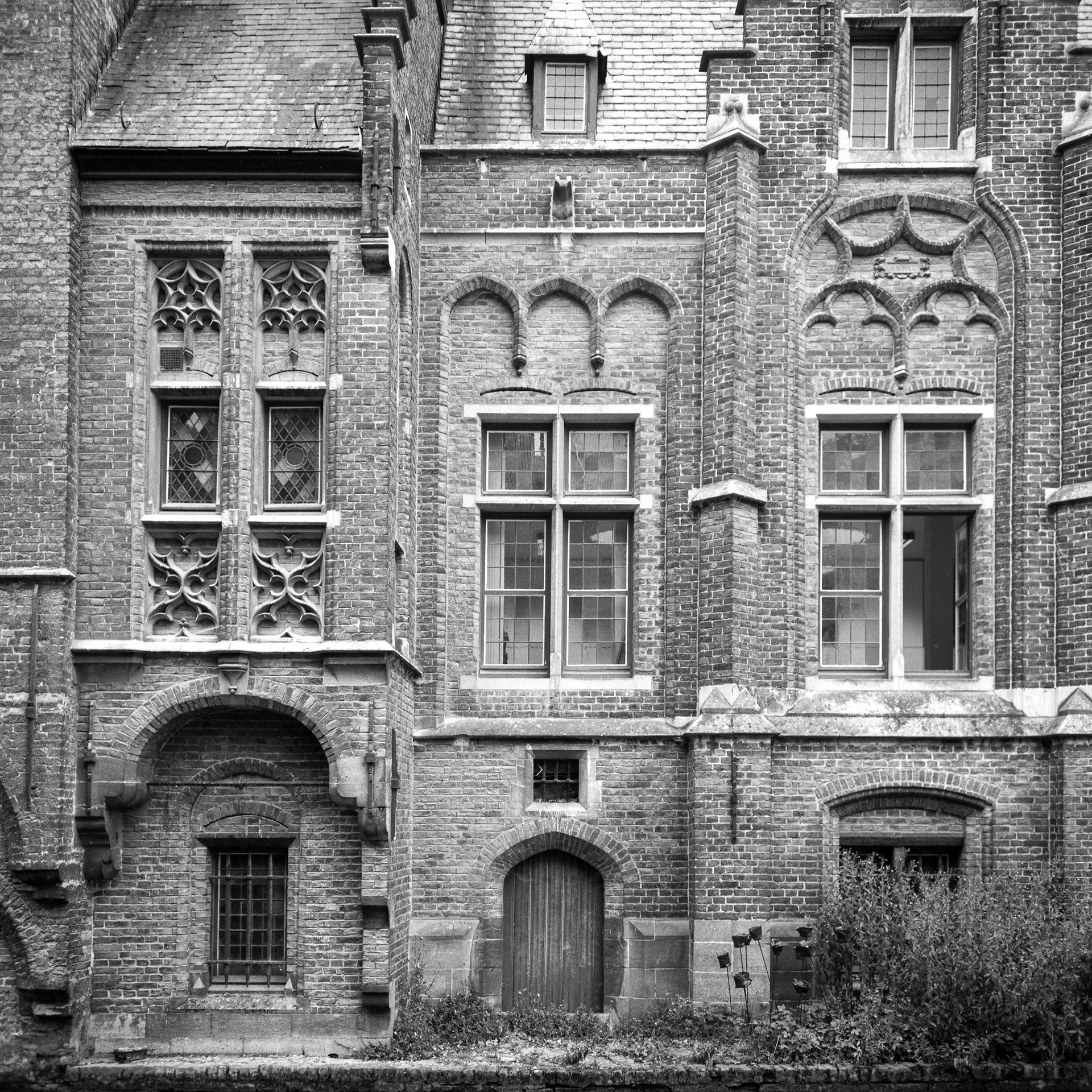 On the second morning in Bruges, I woke up early and took a walk. I had only one roll of TMax 100 in my Rolliflex. The city was quiet. an occasional delivery truck rattled down the brick street. sometimes a person walked past me. Belgians seem to appreciate a slow start to the day. 
Rough Brick walls. white swans in the black waters in the canal. Stone towers against the gray morning sky. 
My eyes are the same eyes that have beheld these sights for hundreds of years.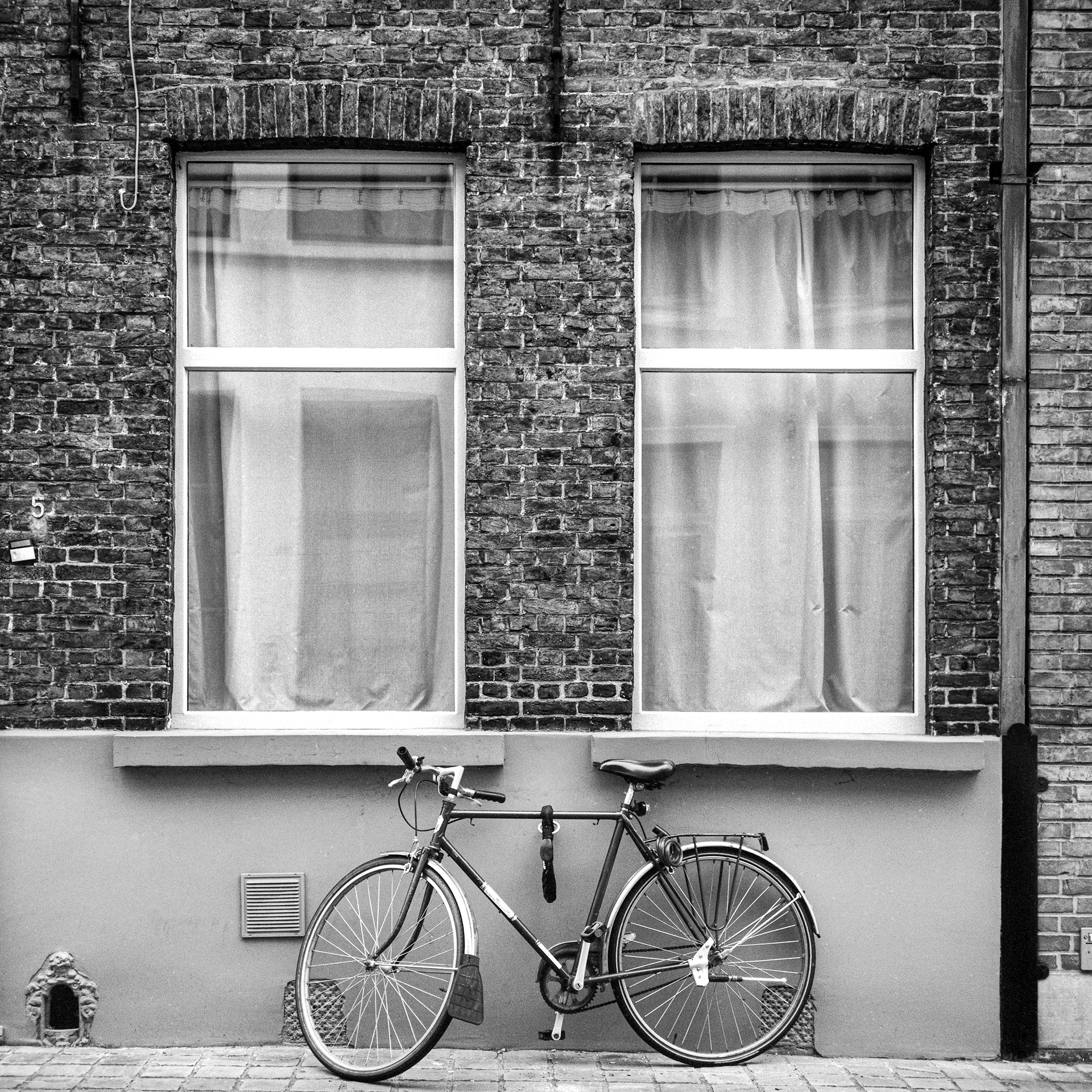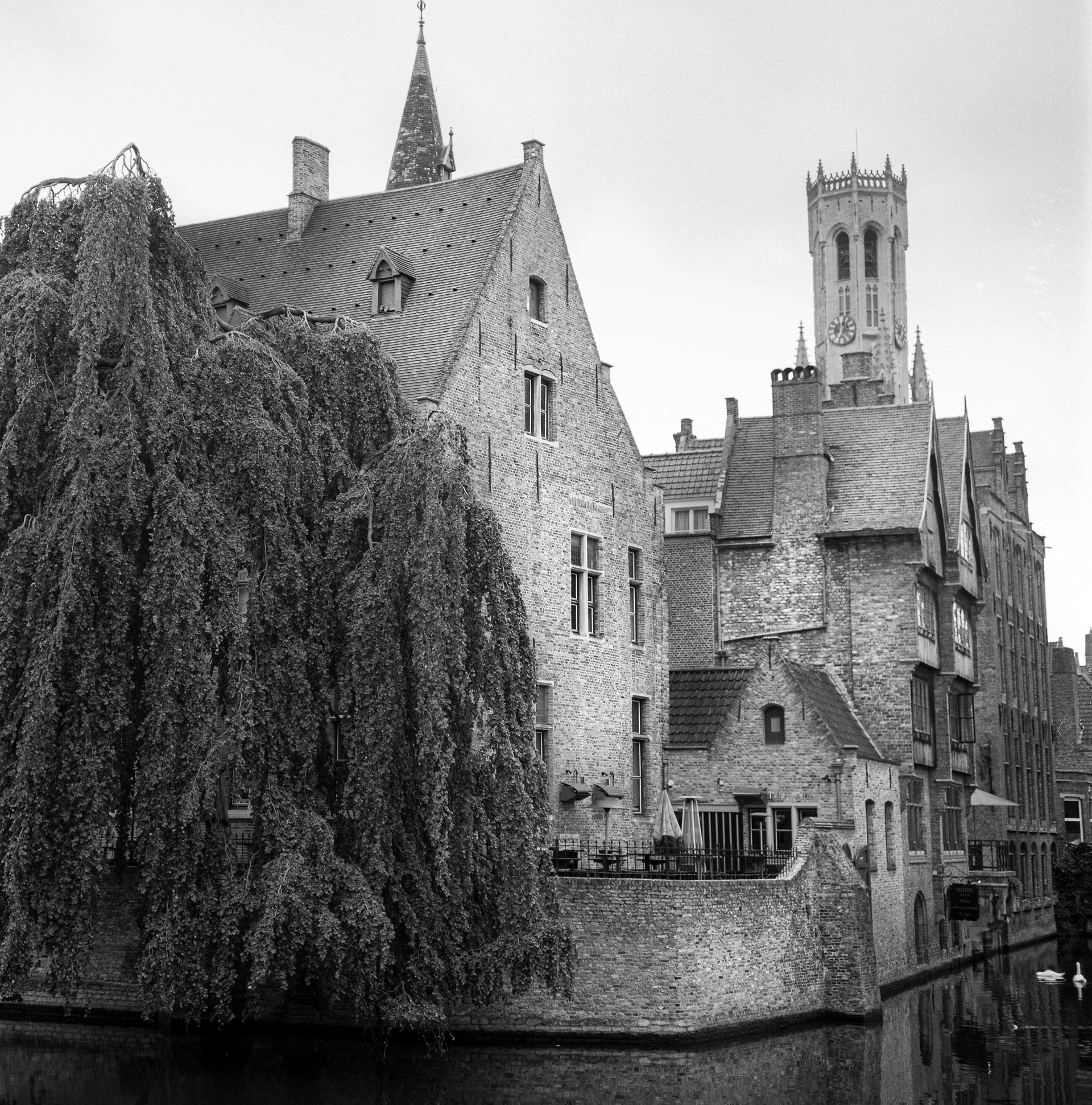 Of all the places we visited that summer, Bruges is the one we talk about the most. less frantic than Amsterdam. bigger than Dijon but Smaller than Lyon. More authentic than Frankfurt. Maybe the focus on food and beer reminded us of Portland. 
Whatever the reason, an early morning walk in Bruges is unforgettable.